An updated brand identity for an education consultant in Vancouver BC.


Bloom Education
Vancouver, British Columbia — 2023

Bloom Education provides tailored educational and professional counseling so next steps feel like a stroll in the park ­— not a wrong turn in the dark.

Professionals guide individuals on a path toward success — higher education applications, professional tutoring, testing strategy, university admissions, recruiting — and whatever else one might need to....Bloom.

Bloom to Grow.
We re-examined the existing color scheme and simplified it.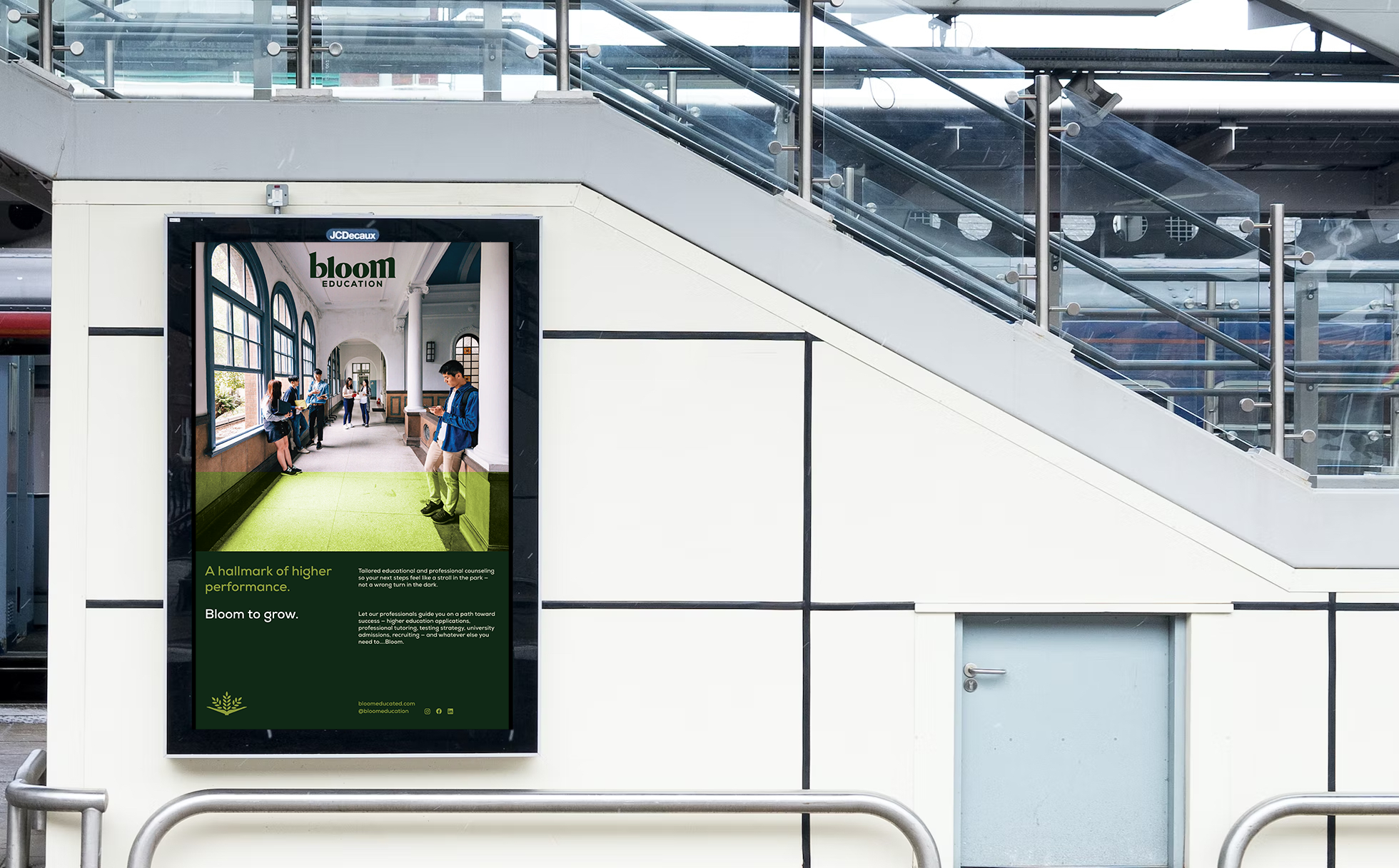 The logomark stands a bit more collegiately and departs from the previous tech company feel. The book is drawn more accurately and the leaves take on the shape of laurels — altogether more akin to the crest of a higher education institution or corporate symbol.
---
︎
Portland — Oregon
︎
---
Proudly Running on
Cargo
Joe McNeill Design © 2012—2023